Consider this a late entry.   🙂
I've been to a few conventions in my time – but the best of the best is RT.
This year I roomied with my friend Arial Burnz.
(Sorry – Arial made me remove the beautiful pic of her and her HAND MADE butterfly mask.)
We are crazy together. She and I can talk for HOURS! I was afraid we'd never get any sleep.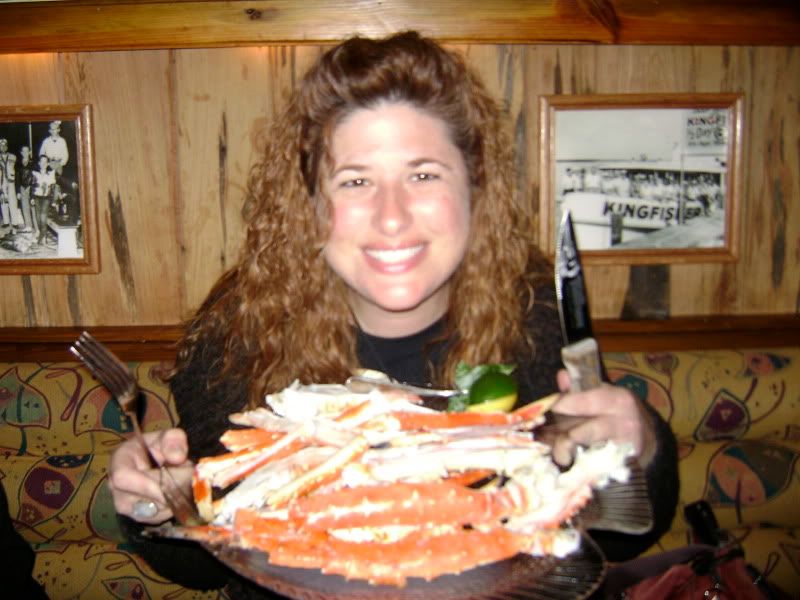 This is Arial at the Faery Ball – she'd just had a crash-landing. Hear her saying, "AAAAAAW."
 Night owl that I am, I hung out with Cathy and Courtney at the bar, "Gatorville," where we giggled well into to wee hours.
Here they are at the Faery Ball – Cathy's wings were so huge!: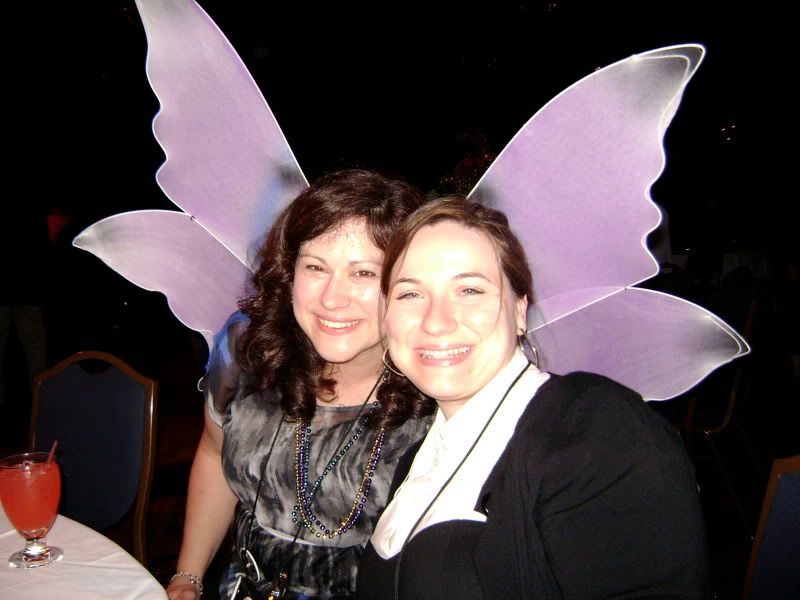 During RT, I signed mock-up covers of my first ebook release. Here are my girls Cathy and Courtney at my signing: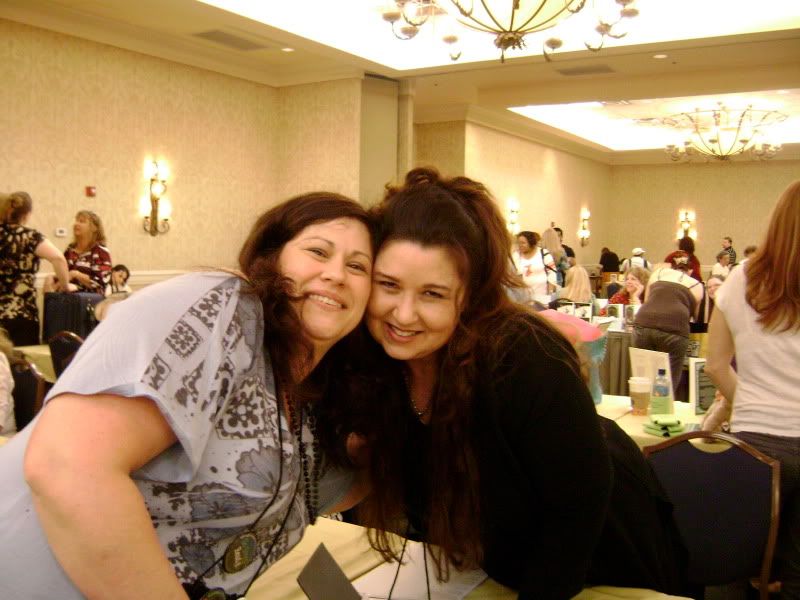 Here is my friend Trish Albright (roomie from RT '08) and her awesome (and very lucky, I might add) boyfriend (her roomie for RT '09 – LOL) Andrew:
 
Here are my friends, Christine London (romance author) and her hubby Larry, who sat across from us at the Faery Ball:
I shall finish up with two of the three "Lust in Time" gals, Kristi Astor/Kristina Cook and Amanda McIntyre and me. For some reason, I can't remember which dinner we were at. Must be the WAY too many Rum Punches and the Butterscotch Martini (courtesy of Jimmy Gaskin. Thanks for the candy, J-man!)
 
We had a BLAST! I hope you all can join us next year (April 28 – May 2, 2010 in Columbus, Ohio.) Just FYI – April 30 is my birthday – I'm not expecting presents, but I'd love to see you there! Your presence would be the best present ever.
(((GREAT BIG HUGS)))
G.